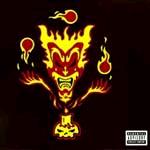 Name: Dave Williams
Nickname: The Insane One
Height: 6' 1"
Weight: 255 lbs
Home Town: Idaho Falls, Idaho
Finisher: Insane Bomb (double power bomb)
BIO:
Williams is a fan of the Insane Clown Posse and his finisher was at one time named the ICP Bomb. The name was eventually changed but Williams still listens to the albums. Williams spends his free time playing pick-up football and basketball games while also working with Josh Ogdon and Brandon Eversoll to produce an all American made RPG for release exclusively for American video game fans. Williams does not go for fashion is fairly comfortable in his blue jeans or shorts and a T-shirt.
History:
Dave Williams came straight out of Skyline High School and met up with two men at Idaho State University named Brandon Eversoll and Josh Ogdon. As time went by, Eversoll went on to start up the ICW. As the ICW came into the fold against the OWF, Dave Williams and Josh Ogdon hopped aboard with several others from the Eversoll's past. Williams was a strong contender and went to the top stable at the ICW's beginning called the Dark Carnival. This consisted of Vampiro and Gangrel. Eventually the ICW would turn into the FCWA with some funding, and Williams found himself in a role as a good guy with the ICW stable. Eventually, Slamboys Inc. bought out the FCWA and the ICW was back pretty much putting an end to the stable. Williams floated around as a fan favorite until he reunited with Josh Ogdon and gained a new hardcore attitude. With Ogdon backing Williams, Dave took control of the hardcore division until Justin Credible helped put his reign to an end against Hugh Morrus. Williams will remain one of most hardcore wrestlers in history taking things to the extreme in the Hardcore Hell, Barbwire Cage, First Blood, Idaho Death and other matches that have been featured throughout the ICW's future.