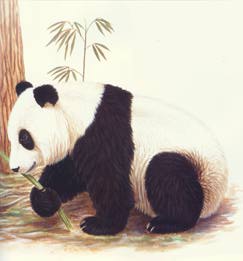 Name: Rokuru
Nickname: Teddy Bear of Destruction
Height: 5' 5"
Weight: 220 lbs
Home Town: Taiwan
Finisher: Roku Driver (Michinoku Driver II)
Name: Teddy (yes Rokuru made the webmaster put this info in)
Nickname: The Plush, The Teddy
Height: About a foot
Weight: We're not sure, Rokuru wouldn't let us weigh him
Home Town: Rokuru told us Teddy didn't want to disclose that
Finisher: Rokuru said that Teddy would reveal his true finisher sometime, but until then, he'd just use his patented elbow drop, splash or legdrop!

BIO:
Rokuru carries a giant stuffed panda bear to the ring with him that he calls Teddy. He's almost childlike in behaviour, and he has many conversations with the bear.
History:
Rokuru and Teddy made their debut in a 6 man tag team encounter, in which "Teddy got the pin" over one of the participants. Rokuru and Teddy originally came from the SMWA (Slam Masters Wrestling Association) where Rokuru was a 2 time cruiserweight champion. Rokuru and Teddy were popular with fans and continued that trend in the ICW. Nothing seems to hold back Rokuru, other then his undying companionship for Teddy, which some opponents have been known to exploit. One thing remains for sure, no matter where Rokuru and Teddy go, as one former wrestler quoted "... craziness and comedy will follow."
**The ICW credits Kirk McCullough for creating Rokuru. Bio provided by SMWA website**