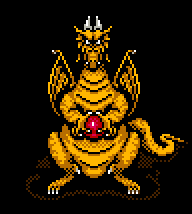 Name: Ash Eversoll
Nickname: The Dragonheart
Height: 6' 1"
Weight: 235 lbs
Finisher: Attitude Adjuster (backflip over opponent into inverted DDT)
Name: Amy Lin
Nickname: None
Height: 5' 7"
Weight: 128 lbs
Finisher: Moonsault (no description needed, we hope!)
BIO:
Ash is not what most would consider the "son of the boss". He is anything but a copy of his father, ICW President Brandon Eversoll. Ash is much more free-spirited, taking more towards his mother's characteristics. Ash is laid back, enjoys a wide variety music and activities. Ash is a thrill-seeker involved in mountain climbing, cliff-diving and sky-diving as well. Never one much for the "limos, tuxedoes and the upper class" of life, Ash prefers laying back on a beach in swim trunks and going boating, scuba diving or surfing instead of doing business meetings and luncheons.
Amy's an attractive, intelligent young woman trying to make a living for herself in professional wrestling, and not doing too badly. Amy's looks like your typical blond bimbo. She usually wears leather, or skin tight spandex (either pink or blue) and sun glasses. Amy's a surprisingly competent wrestler. Although she isn't all that muscular, she's been trained well, and wrestles a kick boxing/submission style.
History:
Groomed by former ICW stars, Nate Crow and Majix, and briefly by Raven, Ash has a wide variety of tactics. Anything from brawling to high-flying to submission. Ash did not immediately jump into the ICW when he was given an oppurtunity to do so. Ash considered offers from other federations mainly due to not wanting to be hidden behind his father's shadow. However, many of the ICW superstars are impressed with his abilities and also just willingness to just wrestle and wait his turn to get to the top of the heap. Although there are always constant rumors of Ash joining his father stable or siding with his father in some capacity, Ash has been quite frank in saying he wants nothing to do with that.
Amy came from the streets and made her way through professional wrestling training with anyone who would teach her any style. Amy had been in several independent promotions. During her path through the indies, Amy met Ash Eversoll, and the two became friends and dated briefly. The relationship was cut off went Ash went on the road full time in the ICW and Amy received an offer to wrestle several tours in Japan. Amy then was sent a full contract by ICW Owner Brandon Eversoll. Amy made her ICW escorting Ash to the ring at a Clash show while Ash's current valet and "fiancee" Beulah was out due to an injury. If anything, Amy will be a great addition for Ash and a solid competitor for the women of the ICW.
**The ICW credits James Bishop for creating Amy Lin. Bio provided by SMCW (JB's federation) website**